Hair Problems and Argan Solutions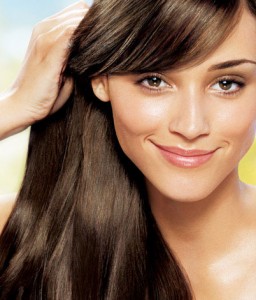 Argan Oil is rich in vitamin E, proteins, phenols, has high levels of the important fatty acids (oleic acid and linoleic acid). In addition, it is astonishingly moisturizing,  has the ability to restore dull damaged hair and leave hair with a healthy shine.
People who want to use this product on their hair might be wondering how to use pure argan oil effectively as a hair conditioner. The key to having the oil be effective in conditioning is to use it in very small amounts and to work into the hair and scalp.
If your still concern that Argan Oil might be to greasy for your hair, there is no need to worry. Argan Oil is a type of oil that are called "dry oils" and it is instantly absorbed into the hair, creating a radiant shine with no oily residue.
It is suitable for all hair types from very fine and flyaway, to normal, thick wavy and afro hair.
Why is Argan Oil good for your hair?
– Prevents split ends

– Maximize the shine!

– Smoothes  and Tame the frizz

– Nourishes and repair damaged hair

– Repairs brittle hair and keeps it well moisturized.

– Makes your hair soft

– Discouraging breakage

– Help to get rid of dandruff
Read more about Benefits of Argan Oil.
Argan Oil replaces many hair products, saving you money and shelf space
– Treatments

– Shine products

– Curl products

– Anti-Frizz products

– Detangling products

– Thermal Protection products
How to Use Argan Oil for Hair Problems
There are two way of using argan oil for hair, depends on the goal you want to achieve. Argan oil can be used on damp or dry hair.
For hair repair and hair nourishment, cure dandruff or treat dry itchy skin on your scalp use it on damp hair.
It should be applied after the hair has been thoroughly shampooed and partially dried with a towel. The remaining water molecules help distribute the oil evenly along the strands. Work the argan oil through your hair beginning with the ends and working your way up to the roots.
This method allows the oil to moisturize the hair and scalp better than if it were applied to hair which has been completely dried.
For protection, adding healthy glow, to smooth down frizz, reduce static, treat split ends, use it on dry hair.
Use very small amounts (1-3 drops) to avoid your hair to look greasy Amounts may vary according to the length and density of a person's hair.
The best advice is to experiment and see what works best for your hair.

How to use Argan Oil on dry hair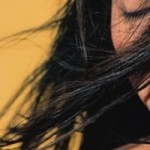 Apply Argan Oil after shampooing to damp hair, and let it air-dry. This gives you hair extra conditioning and healthy shine. Argan Oil hydrates and at the same time nourish your hair. In addition, the moisturizing properties will improve hair elasticity. It is also a wonderful de-tangler.
How to use Argan Oil on frizzy hair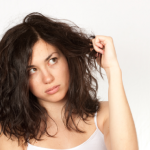 Argan Oil will smooth the hair shafts out making it more manageable. Apply 2 or 3 drops to your brush or comb and brush your hair. It will lower frizziness without the drying impact of the alcohol located in styling items. In addition, it will moisturize your hair and protect from damaging effects of blow-drying, curling or straightening your hair.
How to use Argan Oil to add shine to your hair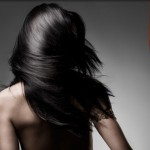 Apply Argan oil to hair after shampooing and then rinse out and dry.  Apply 1 or 2 drops to dry hair to create brilliant shine without oily residue. You can also apply it to dry hair particularly split ends for extra shine and control.
How to use Argan Oil on straighten or blow-dry hair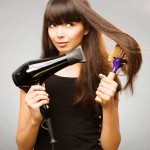 Useing Argan Oil before heat styling will seal the cuticle. As a result your hair will stay silky and healthy-looking. Using argan oil on your hair decrease blow dry time. Less harm for your hair and good if you are in a tight schedule in the morning.
How to use Argan Oil on damaged hair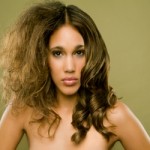 Due to excessive use of heated styling tools:
Apply a generous amount to your hair and leave it overnight (or for at least an hour). During the night argan oil will deep penetrate your hair and scalp. Next morning shampoo and air-dry your hair (you can also blow-dry it but later as you normally would). For optimal results, use it twice a week.
Due to Hair Dye and Hair Coloring Products:
Hair damaged by chemical colourants look dry and brittle. Before you use Argan Oil, wait few days after you color your hair. Apply the oil to the hair and leave it in for a couple of hours. Shampoo your hair and dry as normal.
The oil will enhance your color shine. Vitamin E from Argan Oil preserves the color and will help you not to color your hair as often as you used to do.
How to use Argan Oil on afro hair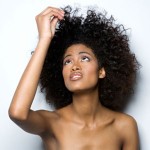 Afro hair benefits in particular from the conditioning quality of Argan Oil as a few drops of oil worked-in from root to tip is the ideal natural serum for keeping hair under control giving a shiny, healthy appearance.
How to use Argan Oil on dry itchy scalp caused by dandruff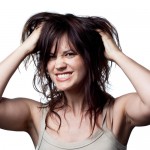 To get rid of itchy scalp massage the oil into the scalp once a week. Use a brush or comb to distribute evenly the oil.  and continue the treatment once a week. You should notice a difference after two to three applications.
Wrap the head in a hot towel for 30 minutes before washing the hair. Then wash you hairs. Rinse thoroughly with clear, lukewarm water. Leave hair to dry naturally.