Home Hammam Set
All you need for beautifying evening for your face, body an hair.
Product Information
WE ARE SORRY, THE PRODUCT IS CURRENTLY OUT OF STOCK.
CONTACT US FOR UPDATES.
Home Hammam Set
Melt away stress creating a home hammam experience that will leave you feeling relaxed and happy. Have some unspoiled me-time. While you're relaxing, you may as well get more beautiful!
Treat yourself with all body treatment, from top to toe.
You'll love the results of rubbing your dry skin with a kessa glove and exfoliate with ghassoul peeling. It'll only take a few minutes to get your skin glow.
Finish with incredibly moisturizing Argan Oil and a touch of arabian scent.
Home Hamman Set include: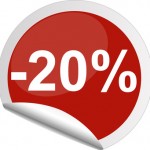 3.Argan Oil Capillary Hair Mask
4.Morocco Argan Oil, 100 ml
How much you save?
By buying Home SPA set you SAVE 20%!
RRP  £37.28
NOW only £29.90